Staying Curious and Finding Opportunities
About The Episode
Jay Kim's transition story is so uniquely woven that it puts God's perfect architecture of our lives on full display. With a story that stems from a longing to lead and a deep calling to shape culture, Jay  invites us into the intimate details of his transition from WestGate Church to Vintage Church, and eventually back to WestGate. He talks us through the journey that he's still on, the right pace of change during his transition, and the opportunities and challenges he faced along the way. "I had to untangle myself enough from my own ego, ambition, and insecurity, to be able to engage the transition process in a healthy way." His number one  piece of advice to leaders in transition? Put yourself in rooms with people who love you, admire you, truly know you, and who will name and shame the stuff that will eat you alive if you allow it. Oh and get comfortable with that feeling.
Welcome to Episode 052  of the Leaders in Living Rooms Podcast with Sean Morgan.
Teaching Pastor & Campus Pastor Roles
Both roles can have significant overlap with the Lead Pastor role
I realized I love the process of crafting and delivering a sermon, but over time it wasn't enough.
Crafting sermons can feel pretty empty if you aren't connecting with the narrative of the people who are receiving your words and watching them grow and change over time.
Many Teaching & Campus Pastors feel a longing to lead, a calling toward shaping culture
I wanted to embed myself into a community and leverage my teaching in order to move the culture in a specific direction.
When it comes to leadership transition, if ever I have to choose between going too slow or going too fast, I'm going to err on the side of going too slow. Because I know I can always catch up. But if I go too fast, I can't rewind time and the damage will be done.
Wakeboarding metaphor – keeping the line tot served us well
Leadership – at a rate that people can tolerate.
There's an urgency to our mission, but the church is fully human. So there's a pace to understanding and being able to stay plugged in.
Processing Transition with our Spouse
Jay shares details of processing with his wife Jenny and their vastly different approaches that have made him better
Jenny helps me focus my energy on things one at a time
Processing with my wife has given me more clarity on what God was up to in the big picture.. For me, my family, and both churches.
Processing Transition in the Light
The key to processing the opportunity of transition with my co-leader was that we already had established trust, rapport, and relationship. Because of that foundation, I had no reservations about sharing with him. We started this conversation as brothers, not as coworkers or staff of the church.
I knew that he wanted what was best for me and that we both wanted what was best for the church.
It wasn't an easy conversation, it was difficult. But we had trust.
The approach in these conversations matters. I asked him what he thought… which was disarming. I didn't tell him that I was leaving him behind, that I was moving onto something better. He's a mentor, and a brother. I asked him what he thought.
I made room for the emotion, for the sadness of what this could mean. We didn't get into the practical until later conversations.
Transition: Opportunities, Challenges & The "Easy" Button
How am I going to navigate stepping into leadership at a church that is perceived to be still on an upswing and yet try to implement changes to make sure that we don't hit that downswing quicker than we expect? Covid became that opportunity.
"Your whisper becomes a shout when you're the lead guy." This transition becomes easy when you lead with questions. There's magic in the three letter word, "why?"
Things that didn't come easy?

Navigating how to learn alongside and lead an elder board that has been supporting a veteran, high level, gifted leader.
Leading our Executive Team. It's a tremendous joy, but I'm trying to navigate not doing all of the things I've always done.
Sometimes I want to step into trenches because I have such a grit and grind mentality. It feels noble, but when I do that there are ways in which I can sabotage a situation even though my intentions are really good.
The single best thing my church has done for me in this transition?
My predecessor championing me. There is no substitute for the trust equity that the legacy leader has with the board, the staff, the congregation.
Warren Bird's book, Next says, "If the predecessor (and his wife) don't champion the person coming in, you're doomed."
Jay Kim serves as the Lead Pastor at WestGate Church in the Silicon Valley of CA and as a teacher-in-residence- at Vintage Faith Church in Santa Cruz. Jay is a California native and has served in a variety of churches and church roles (student ministry, college ministry, church planting, teaching pastor) since 2004. He is the author of a book called Analog Church and a graduate of Fuller Seminary. Jay and his wife Jenny live in  Silicon Valley with their two young children.
Twitter: @jaykimthinks
Instagram: @jaykimthinks
Facebook: @jaykimthinks
The Art of Leadership Network – the online courses and learning community you need to lead, run, and grow your church. Save $100 with code: COHORTS
Learn more at: https://careynieuwhof.com/the-art-of-leadership-academy/
 Thanks to our sponsors: CDF Capital and Food For The Hungry. 
Hear directly from our friend, Jordan Gustafson, Director of Organizational Partnerships, at Food for the Hungry. Jordan personally walks us through how the goal at FH is to combine your church's desire to grow disciples, with their heart for the poor, by partnering with Food for the Hungry for the opportunity to do so with a global mission and outreach experience. Learn more at fh.org/churches. 
 CDF Capital is hosting the 2022 Executive Pastors Summit taking place May 24th and 25th in Manchester, NH. Check out Xpsummit.org for more information.
"What is best for you is best for us and what is best for us is best for you."
Steve Clifford
"Sometimes my absence is the very thing we need to be healthy in terms of particular conversations."
Jay Kim
Listen to Recent Episodes
Sean Morgan is a coach and speaker with a national reputation as a catalyst of fresh vision. His passion is to help ministries navigate obstacles and turn them into opportunities.
Throughout his career, Sean has pioneered initiatives impacting thousands of leaders across the country. He started out serving as Executive Pastor and CFO at New Life Church in northern California.
As host, Sean gives you access to amazing conversations, hard-won wisdom, and poignant insights from world-class leaders in intimate "living room" settings.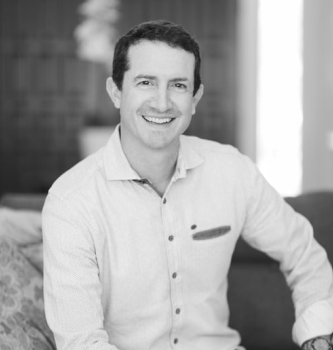 Leaders in Living Rooms
Craft & Character
Take Your Leadership to New Heights
The Ascent equips you to lean into your God-given leadership potential.
Cohorts offer you the chance to go deeper with a small circle of peers and professional mentors so you can elevate your expertise and grow your confidence as a leader.
Learn more about upcoming cohorts by clicking below.