About The Episode
"I don't even  know what I'm like rested if I live marginless." Meet Alan Briggs, Director of Culture & Coaching at Stay Forth, an organization passionate about getting leaders healthy. In this episode, Alan addresses burnout, the role sabbaticals play in avoiding it (and how to receive them well). He walks listeners through creating margin by elimination, designation, delegation, and automation.  Alan challenges, "By the time we are actually burnout, we are just realizing it. We are less able to name it, the more tired we are. Other people can typically see it before we can and sometimes we're the last to know. If you get to a sabbatical, and need a sabbatical, you're already too late."
Welcome to Episode 054  of the Leaders in Living Rooms Podcast with Sean Morgan.
Simultaneous Discouragement and Encouragement of Church Leaders Today
We have simultaneous discouragement and encouragement of our church leaders today
Covid has been the great revealer. It's revealed we're all a hot mess… and now we can talk about it.
Health conversations are now accessible. Authenticity is rising
Pastors are now trusted more when they are seeing a counselor.
Sabbatical Best Practices
Definition of sabbatical = a month or more, for the purpose of replenishment with the purpose of coming back stronger or more resilient.
Proactive sabbaticals, not "oh crap sabbaticals"
Put it on the calendar proactively and then actually receive it.
Alan is a fan of a sabbatical every 5 years. Can be as short as every 3, or sometimes as long as 10.
What do I actually do on sabbatical?

Rest – looks different for everyone (hiking, quiet time, actually sleeping)
Recreation – "re" creation
Reconnect – with God on your dreams, your goals, your challenges
Relocate – explore new places, get out of your zip code
Relationships – audit your relationships. How are you investing? What do you need to change?

3 Phases of Sabbatical

Prepare
Experience
Reorient

If you get to a sabbatical, and need a sabbatical, you're already too late.
The #1 word used with sabbatical coaching is disorienting. We feel disoriented when we don't have a huge list of responsibilities. God uses that disorientation.
Burnout vs. Focus & Margin
"Information alone doesn't change us." The experiential nature of going for it and failing and learning and growing or landing and succeeding gives us language to shape the culture and actually makes it possible.
"I don't even  know what I'm like rested if I live marginless."
By the time we are actually burnout, we are just realizing it. We are less able to name it, the more tired we are. Other people can typically see it before we can and sometimes we're the last to know. How do we come back from it? Slowly.
"Everything on your schedule should be guilty until proven innocent."
One of the best things about sabbatical is leadership development. Your team will step up when their leader is away and they will grow and be stronger because of it.
"Perhaps our greatest tool in a culture of excess is elimination." The scriptures call it pruning. You need to have a discipline of elimination. To eliminate first requires faith. This is not bearing much fruit or most fruit. There is a difference between good and best. "Success creates options, options create confusion and disorientation."
When a leader starts to eliminate, you start to see focus, purpose, and margin.
Eliminate – the first step.
Designate – time specific to each thing you've said yes to. Calendar in the time, only make the decision once.
Delegate – there are things other people can do… figure out what they are.
Automate – this should be the last. We have to tell technology what to do but it can't create the boundary for us.
How do we help our team members embrace change for their leaders and not take things personally?
We have to shepherd people through change. It's almost always not the change, but how it's done.  There are two things, the change and then the emotion underneath it.
Change equals loss before it equals opportunity.
How can we lead well in change? Call it an experiment or a pilot before you call it a change. Sometimes you can make the change and slowly help people see the benefit. They may not see it as quickly as you.
"I reserve the right to be smarter, later." Mark Batterson
Best Practices for Leaders at this Season of Leading in Ministry
We're always more tired than we think. We're always more unhealthy than we think.
It's not just about working too hard. It's about being misaligned in our work.
Pay attention to your "energy leaks" and your "overwhelm". Fight for clarity. Clarity and overwhelm have an inverse relationship. Even when you don't have certainty.
Empathy fatigue – do you have more capacity to take on people's pain? How will you lead like Jesus without a heart for people?
Micro pauses
Regular pauses – sabbath
Sustained – annual
Macro – sabbatical
Email hello@stayforth.com for a free copy of the Elimination Quadrant tool.
Right Side up Leadership Podcast and Right Side up Journal rightsideupjournal.com
"I have been involved in a lot of cohorts and been invited to many others, but there is nothing out there like the Ascent. I highly recommend for anyone ready to take their leadership to the next level." Chris Brown, Senior Pastor, North Coast Church

Learn more about Ascent Leader Transition Cohorts.
Alan Briggs helps kingdom leaders OVERCOME OVERWHELM and NAVIGATE WITH COURAGE through leadership coaching. Alan is crazy about helping hungry leaders conquer overwhelm and navigate with courage. He serves leaders and organizations around the country through coaching, speaking, consulting, designing experiences and hosting mastermind groups. He hosts Right Side up Leadership Podcast and writes for Outreach and Field Notes.
Twitter: @alanbriggs
Instagram: @alanbriggs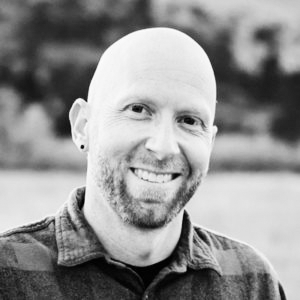 The Art of Leadership Network – the online courses and learning community you need to lead, run, and grow your church. Save $100 with code: COHORTS
Learn more at: https://careynieuwhof.com/the-art-of-leadership-academy/
 Thanks to our sponsors: CDF Capital and Food For The Hungry. 
Hear directly from our friend, Jordan Gustafson, Director of Organizational Partnerships, at Food for the Hungry. Jordan personally walks us through how the goal at FH is to combine your church's desire to grow disciples, with their heart for the poor, by partnering with Food for the Hungry for the opportunity to do so with a global mission and outreach experience. Learn more at fh.org/churches. 
 CDF Capital is hosting the 2022 Executive Pastors Summit taking place May 24th and 25th in Manchester, NH. Check out Xpsummit.org for more information.
"I don't even  know what I'm like rested if I live marginless."
"Perhaps our greatest tool in a culture of excess is elimination."
"Everything on your schedule should be guilty until proven innocent."
Listen to Recent Episodes
Sean Morgan is a coach and speaker with a national reputation as a catalyst of fresh vision. His passion is to help ministries navigate obstacles and turn them into opportunities.
Throughout his career, Sean has pioneered initiatives impacting thousands of leaders across the country. He started out serving as Executive Pastor and CFO at New Life Church in northern California.
As host, Sean gives you access to amazing conversations, hard-won wisdom, and poignant insights from world-class leaders in intimate "living room" settings.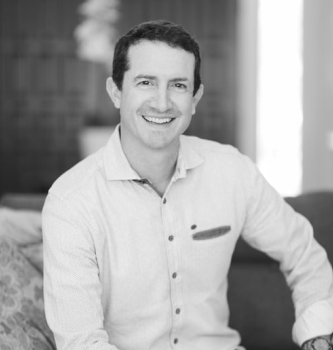 Leaders in Living Rooms
Craft & Character
Take Your Leadership to New Heights
The Ascent equips you to lean into your God-given leadership potential.
Cohorts offer you the chance to go deeper with a small circle of peers and professional mentors so you can elevate your expertise and grow your confidence as a leader.
Learn more about upcoming cohorts by clicking below.