Craft and Character | 053 | Max Lucado
"I can't do another meeting. I don't want to preach another sermon. Lord, help me!" 
Two years into his pastorate, Max Lucado offered this prayer as a last-ditch effort to stay in ministry. God answered him, and now decades later, he's written a new book that offers hope and wisdom to others feeling burned out and wiped out.
The book is called Help Is Here: Finding Fresh Strength and Purpose in the Power of the Holy Spirit. Like all of Max's writing, this book masterfully tills the hardened soil of the heart, so that more of God's grace can be sown there. This book calls us to trade independence for Spirit-reliance. It's a reminder that, because He dwells in us, we never walk alone. 
The church often struggles with the mysterious nature of the Holy Spirit, but this, says Max, is part of the point: the Spirit can't be fully explained or contained. He is unpredictable, yet totally dependable. He is the unfailing friend of every saint. He is our helper. That's good news in our world of unprecedented anxiety. When we receive from the Spirit, not only can our souls be refreshed, but our character can be formed into the people God made us to be.
"The same grace that saved you initially will sustain you eternally." 
"The Holy Spirit is the unfailing friend of the saint." 
"The same One who saved me is sustaining me."
"I have to have grace."
Listen to Recent Episodes
Steve Carter is a renowned pastor, speaker, author, and the former lead teaching pastor of Willow Creek Community Church in Chicago.
As host, Steve sits down with ministry leaders to talk about the art of mastering communication while growing in personal character.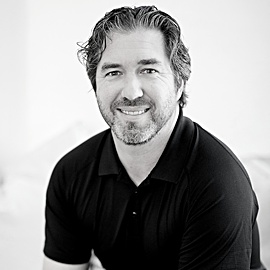 Subscribe now on your favorite podcast app
Take Your Leadership to New Heights
The Ascent equips you to lean into your God-given leadership potential.
Cohorts offer you the chance to go deeper with a small circle of peers and professional mentors so you can elevate your expertise and grow your confidence as a leader.
Learn more about upcoming cohorts by clicking below.