Craft and Character | 054 | Luke Norsworthy
Today's episode is packed with insights from Luke Norsworthy, pastor of Westover Hills Church in Austin, Texas, and author of God Over Good and his newest book, Befriending Your Monsters. His conversation with Steve Carter meanders through all sorts of topics:
How to put yourself into sermons without being narcissistic
Why Luke uses a checkmark system to track sermon writing progress
How the sobering but hope-filled journey of an Afghan family is shaping Luke's church
How Luke receives sermon feedback before Sunday, and why he's a better preacher because of it
Luke's final advice? Be grateful every time you preach, regardless of how you feel it went. There will always be another goal to reach, criticism to field, or growth area to explore. For today, be content with where you're at, trusting grace to carry you wherever you need to go. 
"Evil enters your door first as a guest, but it doesn't leave until it has set itself up as master."
"If I ever preach discipleship just as what I'm living up to, I'm selling it short."
"Most people don't know how to fix a sermon, but they know how to tell you when it's wrong."
Listen to Recent Episodes
Steve Carter is a renowned pastor, speaker, author, and the former lead teaching pastor of Willow Creek Community Church in Chicago.
As host, Steve sits down with ministry leaders to talk about the art of mastering communication while growing in personal character.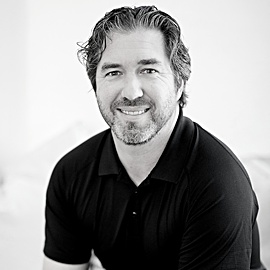 Subscribe now on your favorite podcast app
Take Your Leadership to New Heights
The Ascent equips you to lean into your God-given leadership potential.
Cohorts offer you the chance to go deeper with a small circle of peers and professional mentors so you can elevate your expertise and grow your confidence as a leader.
Learn more about upcoming cohorts by clicking below.