Craft and Character | 048 | Ken Shigematsu
"Ken, if the ship sinks now, everyone will blame you." 
It wasn't the ideal pep talk for a pastor in his first few days on the job, especially at a church that had gone through 20 pastors in 20 years. But when someone spoke those words to Ken Shigematsu, he stuck it out. 25 years later, he's still leading Tenth Church in Vancouver, Canada. 
Steve Carter asks about his sermon prep process, and Ken explains how a tidbit from preaching legend Haddon Robinson transformed his method from anxiety-laden to prayerful一from crammed to creative.
Ken shares why he's thankful for his Japanese heritage, and how he's learned to surrender outcomes to God through Father Thomas Keating's "The Welcoming Prayer," and practicing sabbath. He also uses an app called Centering Prayer that pings him throughout the day, reminding him to receive from God, not just achieve for God. 
"The greatest gift you give the church is the person you are becoming."
Listen to Recent Episodes
Steve Carter is a renowned pastor, speaker, author, and the former lead teaching pastor of Willow Creek Community Church in Chicago.
As host, Steve sits down with ministry leaders to talk about the art of mastering communication while growing in personal character.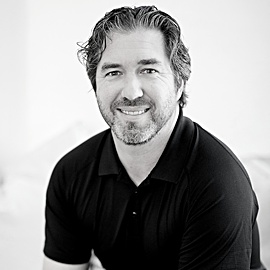 Subscribe now on your favorite podcast app
Take Your Leadership to New Heights
The Ascent equips you to lean into your God-given leadership potential.
Cohorts offer you the chance to go deeper with a small circle of peers and professional mentors so you can elevate your expertise and grow your confidence as a leader.
Learn more about upcoming cohorts by clicking below.