Craft and Character | 042 | Jonathan Pokluda
Jonathan Pokluda believes that good teachers are exceptional listeners. As the lead pastor of Harris Creek Baptist Church in Waco, TX, he's intentional about checking the pulse of his people. Every Friday he hosts a Q&A session on Instagram Live, often with his wife and kids in the car. Of the 2,000-ish questions that pour in weekly, he tackles 50-100 of them. Inquiries come from people of all ages一boomers to Gen Z, and span all topics: sex, marriage, faith, divorce, friendship, you name it. At 3pm every Thursday, a small group of people from his church listen to his full sermon, then offer honest feedback.
Jonathan's humility to listen fuels his courage to speak on raw issues, like his recent series: The 7 Deadly Sins of Suburbia. Underneath his creative teaching approach to framing a talk is a 7-part outline, which he unpacks with Steve Carter in this episode:
Image
Subject
Need
Preview
Text
Summary
Conclusion
Jonathan "JP" Pokluda is the Lead Pastor of Harris Creek Baptist Church in Waco, TX. He was formerly the leader of The Porch in Dallas, TX which grew to be the largest weekly young adult gathering of its kind in the country. JP didn't come to understand the grace of the Gospel until his early twenties after being involved in different denominational churches his entire life. This ignited a desire in him to inspire young adults to radically follow Jesus Christ and unleash them to change the world.
His best-selling book, Welcome to Adulting, offers millennials a road map to navigating faith, finding a spouse, finances, and the future. Following the release of Welcome to Adulting, he wrote Welcome to Adulting: Survival Guide, that provides a 42-day guide to surviving adulthood. JP's most recent release, Welcoming the Future Church, inspires ministry leaders to attract and retain younger generations as they are the future of the church. Without them, the church has no future. JP's partner in ministry is Monica, his wife of fifteen years, and together they disciple their children Presley, Finley, and Weston.
"If your output exceeds your input, then your upkeep will be your downfall."
"If dependence is the goal, weakness is the advantage."
"Leadership is a commitment to being misunderstood."
"Our character has to be a much larger foundation than our competency. If we survive on our competency, we're going to burn the whole church down."
"How am I going to put a rock in their shoe, so that this sermon stays with them?"
"If we're not reaching the future of our church, our church has no future."
"As Christians, we have the greatest reasons for optimism."
Listen to Recent Episodes
Steve Carter is a renowned pastor, speaker, author, and the former lead teaching pastor of Willow Creek Community Church in Chicago.
As host, Steve sits down with ministry leaders to talk about the art of mastering communication while growing in personal character.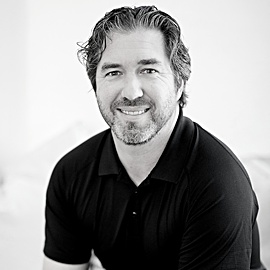 Subscribe now on your favorite podcast app
Take Your Leadership to New Heights
The Ascent equips you to lean into your God-given leadership potential.
Cohorts offer you the chance to go deeper with a small circle of peers and professional mentors so you can elevate your expertise and grow your confidence as a leader.
Learn more about upcoming cohorts by clicking below.