Jonathan and Lindsey Hansen
Creating Margin, Avoiding Burnout
About The Episode
Jonathan and Lindsey Hansen moved their two young children and a seventy pound labradoodle across the country. They were packed up and loaded down with passion, excitement,  and vision for the church in California God was calling them to lead. What they walked into was a failed transition from the Founding Pastor/Planter, a church split, and a congregation that was in pain from all the change. What they thought would be a new beginning was actually a triage situation of people, of a church, who desperately needed care. In this episode, they reflect back on the "honeymoon phase" of their transition, what they would do differently in hindsight, and what encouragement they would give to others (and themselves) stepping into transition.
Welcome to Episode 053  of the Leaders in Living Rooms Podcast with Sean Morgan.
Insights From Jonathan & Lindsey
The "Honeymoon Phase" of Church Leadership Transition
There was not a realistic nor strategic plan to enter into the leadership of the church and community; it was a firehose and not what we expected
We felt like we had to say yes to everything, or else everything will fall apart
We didn't establish rhythms of rest or rejuvenation
There is a weight that no one prepared us for – an emotional weight, a spiritual weight.
We didn't want to disappoint anyone, but our family was ultimately paying the price.
We weren't sure we were allowed to ask for what we needed, if we had permission and the relational equity to be authentic and honest with our board about where we were emotionally.
The transition became painful, lonely, and heavy. Finally we realized we had to do it for the sake of the church. We decided to entrust ourselves to our church leadership.
How We've Learned to Create Margin
Identifying what people expect you to do vs. what you can actually do. Free yourself from the expectations of others. Know what your limits are. Release yourself from these expectations.
Learn the difference between a good thing you can say yes to and the best thing you can say yes to.
Discovering what's restful – replenishment cycles. What are the things that replenish you?
Be willing to name what drains you. What do you need to say no to?
Guard the blocks of time in my week that are set aside for the main things I'm responsible for. What do you get "hi-jacked" by? How can you better protect these blocks of time?
There were warning signs of life not being in balance… not taking care of yourself, not finding time for exercise, not making meals at home, being present physically but not emotionally.
This conversation needs to be more normalized.
People are more willing to give you care on the front end if you come with a posture of humility. That goes better than asking on the back end where there's a cost of not asking for help.
Having discernment on who we went to, to ask for help.
Advice for Other Leaders Stepping Into Transition
Thick skin, soft heart. Oftentimes things get projected on you as a leader that aren't yours to carry. Let there be a close circle of people who remind you of that truth.
Slow down. Transition leadership is slow. Come in listening, understanding the community, the people, what the needs are instead of plowing forward with my own vision.
Who are Jonathan and Lindsey Hansen?
Jonathan and Lindsey Hansen are currently leading Hills Church outside of Sacramento, CA. They have served together in full time ministry for over 12 years. Jonathan completed his M.Div. at Asbury Seminary after graduating from the University of Georgia, and Lindsey is a graduate of Embry Riddle University in Florida. Prior to their transition to California Jonathan and Lindsey were on staff with Bethel Mission Outreach in Haiti helping plant churches and start schools for children. Jonathan led the student ministries at Tates Creek Presbyterian Church (PCA) for 4 years during his time in seminary. And before taking the lead pastor position at Hills Church, Jonathan served on the pastoral team at Passion City Church in Atlanta for 4 years.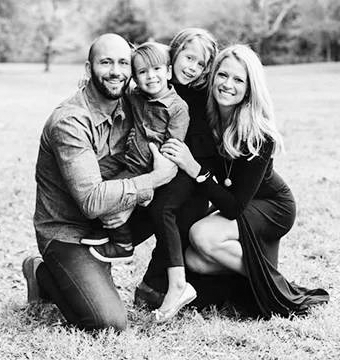 The Art of Leadership Network – the online courses and learning community you need to lead, run, and grow your church. Save $100 with code: COHORTS
Learn more at: https://careynieuwhof.com/the-art-of-leadership-academy/
 Thanks to our sponsors: CDF Capital and Food For The Hungry.
 Hear directly from our friend, Jordan Gustafson, Director of Organizational Partnerships, at Food for the Hungry. Jordan personally walks us through how the goal at FH is to combine your church's desire to grow disciples, with their heart for the poor, by partnering with Food for the Hungry for the opportunity to do so with a global mission and outreach experience. Learn more at fh.org/churches. 
 CDF Capital is hosting the 2022 Executive Pastors Summit taking place May 24th and 25th in Manchester, NH. Check out Xpsummit.org for more information.
"You'll never solve a problem you aren't willing to name."
"Don't sacrifice your family on the altar of ministry."
"In transition, lean into  longer seasons of learning, listening and loving." Jonathan Hansen
Listen to Recent Episodes
Sean Morgan is a coach and speaker with a national reputation as a catalyst of fresh vision. His passion is to help ministries navigate obstacles and turn them into opportunities.
Throughout his career, Sean has pioneered initiatives impacting thousands of leaders across the country. He started out serving as Executive Pastor and CFO at New Life Church in northern California.
As host, Sean gives you access to amazing conversations, hard-won wisdom, and poignant insights from world-class leaders in intimate "living room" settings.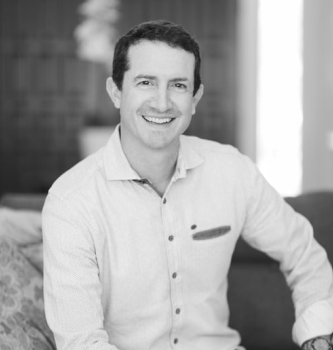 Leaders in Living Rooms
Craft & Character
Take Your Leadership to New Heights
The Ascent equips you to lean into your God-given leadership potential.
Cohorts offer you the chance to go deeper with a small circle of peers and professional mentors so you can elevate your expertise and grow your confidence as a leader.
Learn more about upcoming cohorts by clicking below.