Craft and Character | 049 | Jay Kim
Like many of us, Jay Kim often feels that involuntary urge to reach for his phone. As the lead pastor of Westgate Church in San Jose, he knows firsthand that modern people crave guidance for using devices well. Jay's new book, Analog Christian, explains how Christians can respond to the values of the digital world一not by abandoning technology一but by faithfully stewarding it. 
Jay also shares with Steve Carter some valuable leadership practices, like pausing email while he's on vacation, resisting the pressure to respond to every headline immediately, and honestly admitting when he needs more time to hear from God. He paints a practical and compelling picture of life that's peaceful, not frenetic一intentional, not aimless. And in our overstimulated world, that's a vision we desperately need.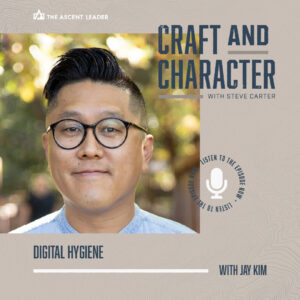 "I try to think about sermons not as gifts that I create to give away, but a gift that has been given to me to steward."
"In the preparation process, I'm creating and crafting, but primarily I'm receiving."
"Is the Spirit of God guiding me, or are my technological addictions guiding me?"
Listen to Recent Episodes
Steve Carter is a renowned pastor, speaker, author, and the former lead teaching pastor of Willow Creek Community Church in Chicago.
As host, Steve sits down with ministry leaders to talk about the art of mastering communication while growing in personal character.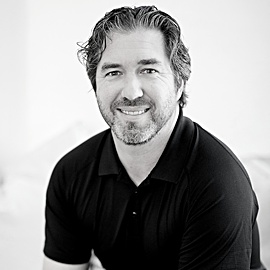 Subscribe now on your favorite podcast app
Take Your Leadership to New Heights
The Ascent equips you to lean into your God-given leadership potential.
Cohorts offer you the chance to go deeper with a small circle of peers and professional mentors so you can elevate your expertise and grow your confidence as a leader.
Learn more about upcoming cohorts by clicking below.