The Essential Preaching Frequencies
Craft and Character | 055 | Erwin McManus
Erwin McManus has spent decades honing his skill as a communicator, at Mosaic (the church he founded in Hollywood, CA), at conferences around the world, and in living rooms filled with a handful of friends. Wherever he goes一even in places where he doesn't speak the native language一he's able to communicate in a profound way. Why?
Erwin explains to Steve Carter that it's all about "frequencies," a concept he unpacks in his recent MasterClass titled "The Art of Communication." Frequencies are the key to understanding your own voice, as well as intuitively sensing the needs of your audience in real-time. Until you develop this awareness of self and listener, you're likely to communicate as ineffectively as "the loneliest whale in the world." 
Want to know what that means? Listen to the episode! 
"You lose your power when you try to be someone else."
"We don't believe if God were a person he'd be capable of loving us."
"The hardest thing to do with a communicator is to get them to not think about themselves."
Listen to Recent Episodes
Steve Carter is a renowned pastor, speaker, author, and the former lead teaching pastor of Willow Creek Community Church in Chicago.
As host, Steve sits down with ministry leaders to talk about the art of mastering communication while growing in personal character.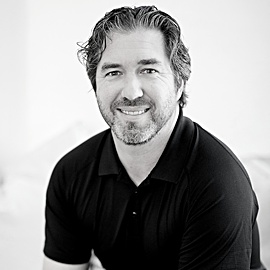 Subscribe now on your favorite podcast app
Take Your Leadership to New Heights
The Ascent equips you to lean into your God-given leadership potential.
Cohorts offer you the chance to go deeper with a small circle of peers and professional mentors so you can elevate your expertise and grow your confidence as a leader.
Learn more about upcoming cohorts by clicking below.