Leadership Transitions and Measuring Success in Succession
About The Episode
"To go too long, to go too far…big mistake." Meet Dan Reiland, former Executive Pastor at 12Stone® Church in Lawrenceville, Georgia. Dan's example of transitioning as an outgoing pastor is one every pastor should take note of. With practical metrics on what successful transition looks like afterward, spiritual insights for staying in tune with God's voice, and a heart for serving the next generation, today's episode is a helpful one for what it looks like to transition healthily in the church.
Welcome to Episode 089 of the Leaders in Living Rooms Podcast with Sean Morgan.
TRANSITION - HOW TO KEEP IT "LIGHT"
You need to cultivate trust as a team. Embrace honesty in conversations. There is written clarity for the roles. When you have trust + honesty + clarity, you can rise above it and have fun.
TAKING CARE OF "BAGGAGE" IN TRANSITION
Dialogue and prayer for transition began a decade before for Dan's team.

Work toward eliminating debt for incoming pastors.
INDICATORS THAT YOU'RE READY FOR INCOMING SENIOR LEADERSHIP
Ability to handle pace and pressure

The larger an organization grows, the faster it moves, and the faster it moves, the greater the pressure.

Paying attention to competence and capacity

Ability to handle emotions under pressure – self-control

Energy management

Ability to find margin, create margin, and use it in a healthy/smart way
Things you can't anticipate that pull energy out of you

Changes in leadership

COVID

Letting go of responsibility (not just tasks or empowering others)

"The idea of not being responsible translated to irresponsible…"

Understanding how God is reinventing you to a new role
WHAT WAS EASIER THAN EXPECTED IN TRANSITION?
The receptivity from the staff on changes (vision casting happened for a year before)
PAST, PRESENT, AND FUTURE
Honor the past; live in the present; serve for the future generation
METRICS FOR SUCCESS AFTER TRANSITION
Longevity of the new lead team (20-30 years is the goal!)

Healthy culture of the staff and culture of the church

New leaders' ability to discern current culture and stay effective in ministry
Dan Reiland has been a pastor and leader for more than forty years. He served alongside John C. Maxwell for twenty years, first as executive pastor at Skyline Church and then as vice president of leadership and church development for INJOY Ministries. For the last twenty years, he has served as executive pastor with founding and senior pastor, Kevin Myers, of 12Stone® Church in Lawrenceville, Georgia. 
Dan is the author of Leadership Alone Isn't Enough, Confident Leader! Amplified Leadership, and Shoulder to Shoulder. He blogs regularly on The Pastor's Coach at danreiland.com. Dan is best known as a leader with a pastor's heart and a coach's instincts. He truly loves the local church and is described as one of the nation's most innovative church thinkers, a top church consultant, and an exceptional executive leadership coach. His passion is developing and empowering leaders who want to grow and are willing to take risks for the kingdom of God.
Dan and his wife, Patti, have two children, John-Peter and Mackenzie, who is married to Jacob, and a granddaughter, Anza. In his spare time, he enjoys time at the beach with Patti, grillin' and chillin' with his family, and playing the guitar.
Thanks to our sponsor: Food For The Hungry.
Combine your church's heart for the poor and Food for the Hungry's global experience at fh.org/churches. 
"As you rise in leadership, you have to be able to lead your emotions because if you don't, they will lead you. And that will take you out."
"The idea of not being responsible translated to irresponsible…"
"To go too long, to go too far…big mistake."
"To dishonor, or even merely dismiss, the past is to potentially dishonor God."
"Honor the past, but don't get stuck in it."
"The Gospel lives in the present."
"Transition helps us hand off to a culture that's better able to reach the younger generation."
Listen to Recent Episodes
Sean Morgan is a coach and speaker with a national reputation as a catalyst of fresh vision. His passion is to help ministries navigate obstacles and turn them into opportunities.
Throughout his career, Sean has pioneered initiatives impacting thousands of leaders across the country. He started out serving as Executive Pastor and CFO at New Life Church in northern California.
As host, Sean gives you access to amazing conversations, hard-won wisdom, and poignant insights from world-class leaders in intimate "living room" settings.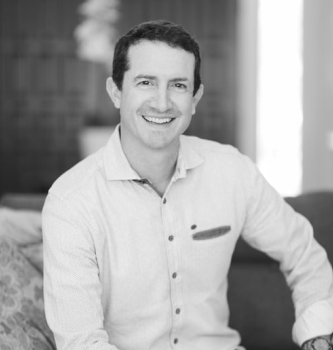 Leaders in Living Rooms
Craft & Character
Take Your Leadership to New Heights
The Ascent equips you to lean into your God-given leadership potential.
Cohorts offer you the chance to go deeper with a small circle of peers and professional mentors so you can elevate your expertise and grow your confidence as a leader.
Learn more about upcoming cohorts by clicking below.