The "Where" of Church Planting
"Perseverance is an underrated characteristic of people who succeed." Meet Brent Storms, President of Orchard Group, an organization that helps leaders plant churches. In today's episode, we're getting practical with the "where" of church planting. A few crucial shifts in the way you approach a planting location can infuse your church with longevity and set it up for success. 
Welcome to Episode 014 of The Unfair Advantage Podcast with Mike Hickerson and Andy Wood.
Insights From Brent Storms
Demographically Versus Geographically
Brent shifted from thinking geographically to

demographically

. 

Areas of population density

Ethnic diversity

Income disparity

Spiritual difficulty
The "Why" and "What" Informs the "Where"
Why

are you planting a church

What

kind of church are you planting?
You need to feel a call for a place and/or a deep love and passion for a particular place.

Be aware of monocultural versus multicultural areas.
Navigating the Where In the City
New residents brings more receptivity to a new church. Look for places of new developments, neighborhood in transition, booming suburbs, etc.

Know the gravitational center/pull of where you're planting. Where are people naturally going within the city?

Don't buy a building the first year–rent! Learn the area and don't settle too quickly before understanding the demographics.
Questions to ask when choosing a physical building
#1 Is it visible? (Do people know where it is?)

#2 Is it accessible? (Is it clear how to get to the location?)

#3 Is it functional? (Does the space practically serve your needs?)

#4 Is it giving the impression that we want to give?

#5 How expensive is it? (It might be worth raising your budget if the space has the four components above.)
The order matters on these questions!
Do ministry together! Three gatherings, nine planters, one cohesive journey. Checkout the Ascent Leader Church Planter Cohorts. Get more information today at: https://theascentleader.org/cohorts/ 
Brent planted a church in the Boston area in 1999 with help from Orchard Group. He joined the staff of Orchard Group in 2004 and has been serving as President since 2009. He loves helping leaders reach their full potential so that new churches reach their communities with the good news of Jesus. He and his family currently live in Ventura, CA.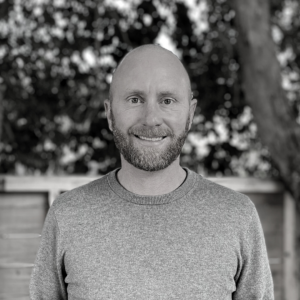 Thanks to our sponsor: Food For The Hungry.
Combine your church's heart for the poor and Food for the Hungry's global experience at fh.org/churches.
"Moving doesn't have to be a threat…It can catapult you!"
"Perseverance is an underrated characteristic of people who succeed."
"The sooner you start building relationships with the kind of leaders who can serve in that overseer role…the easier it will be for you to persevere through the hard times."
Our goal with the Ascent Leader and our church planting cohorts is to help church planters win early and finish strong. We want to resource you so that you can avoid common pitfalls and simple mistakes. Being involved in a community of leaders like our church planting cohorts is one of the best ways to wrestle through these questions. We're here to help you, if we can be of assistance to you please feel free to reach out.
Contact our team: ops@theascentleader.org
Subscribe now on your favorite podcast app
Take Your Leadership to New Heights
The Ascent equips you to lean into your God-given leadership potential.
Cohorts offer you the chance to go deeper with a small circle of peers and professional mentors so you can elevate your expertise and grow your confidence as a leader.
Learn more about upcoming cohorts by clicking below.