The Nuances of Urban Church Plants
"If you don't value team, and if you can't build a team, it's going to be lonely, and it's going to be limiting." Meet Ben Pilgreen, founder and lead pastor of Epic Church in San Francisco, CA. Today, we get to hear a unique perspective from Ben on his experience planting a church in the urban setting of San Francisco. Discover with us the core church planting elements that stay the same along with the nuances that come with a large, urban context.
Welcome to Episode 016 of The Unfair Advantage Podcast with Mike Hickerson and Andy Wood.
Insights From Ben Pilgreen
NUANCES OF URBAN CHURCHES
The diverse demographic is both the best part and the worst part of this church plant. The congregation is made up of a range of homeless to multi-millionaires. 

Parking – Epic church validates parking from a parking garage because the resource of a parking lot is not available. 

Working through local calendars/city events 

When are the parades/races?

Game days at the Giants stadium will mean less parking opportunities.
DISTINCTIVES THAT LEAD TO LONGEVITY
#1 Will I stay true to who God has called me to be?

#2 Will I be a learner in this new place?

Only say yes if your spouse is on board. 

The right team is significant. 

Great mentors/friends
THINGS THAT CAN HINDER YOUR CHURCH LAUNCH
Planting for the wrong reason

Not enough money

No team (or the wrong team
WHAT TO LOOK FOR IN A CHURCH LAUNCH TEAM
Necessary skill sets (musicians, etc.)

People who can get stuff done

People who can lead and build teams

Good questions to ask yourself if you're lacking a good team:

Why isn't anyone joining my team?

Am I "followable?"

Do I genuinely care about people and want to see them succeed?

Do I believe to my core that people matter? (Does my time reflect this core belief?)
Ben Pilgreen is the founder and lead pastor of Epic Church in San Francisco, CA. Ben loves coaching leaders, whether in church or in business. Ben is the host of the Bring It Out podcast. Ben and his wife, Shauna, have four wonderful children and make their home in San Francisco. Read more at benpilgreen.com.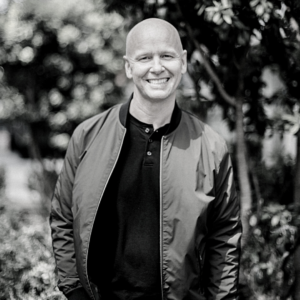 Thanks to our sponsor: Food For The Hungry.
Combine your church's heart for the poor and Food for the Hungry's global experience at fh.org/churches.
"It takes so much to launch a church, but you have to have a life outside of the church."
"There's no invention in the history of the world that's better than compound interest."
"What is in your story that should keep you humble?"
"If you don't have anyone who wants to follow you and be on your team…we probably have to ask why am I not followable?"
"Great leaders invest in people. And it's at the core of church planting." ~Andy Wood 
"If you don't value team, and if you can't build a team, it's going to be lonely, and it's going to be limiting." 
Our goal with the Ascent Leader and our church planting cohorts is to help church planters win early and finish strong. We want to resource you so that you can avoid common pitfalls and simple mistakes. Being involved in a community of leaders like our church planting cohorts is one of the best ways to wrestle through these questions. We're here to help you, if we can be of assistance to you please feel free to reach out.
Contact our team: ops@theascentleader.org
Subscribe now on your favorite podcast app
Take Your Leadership to New Heights
The Ascent equips you to lean into your God-given leadership potential.
Cohorts offer you the chance to go deeper with a small circle of peers and professional mentors so you can elevate your expertise and grow your confidence as a leader.
Learn more about upcoming cohorts by clicking below.