Andy Wood & Mike Hickerson
The How – Eight Steps for Raising Financial Support
"Sometimes we pray generic prayers and expect God to give specific answers, but there is a power in inviting God to show off in the process of planting a church." Today's church planting insights include eight steps toward raising financial support. Andy and Mike reflect on their own church plant experiences as they advise church planters on the financial side of the ministry launch. Be encouraged today by fellow church planters as you navigate your own planting journey!
Welcome to Episode 017 of The Unfair Advantage Podcast with Mike Hickerson and Andy Wood.
Insights From Mike & Andy
STEP 1: UNDERSTAND YOUR OWN PHILOSOPHY OF STEWARDSHIP AND DEVELOPMENT
It's important to first be able to manage your own resources well.

Be clear and comfortable talking about giving.

Ask yourself,

What is my philosophy around stewardship?

Practice teaching on money.
STEP 2: PRAY, FAST, AND GIVE LIKE CRAZY
Invite God in with specific prayers.

If you're inviting people to give, but you're not tithing, that is problematic.
STEP 3: SET A BUDGET WITH MARGIN
Instead of scraping by financially,

plan for a buffer in your budget so you can accomplish more of your vision. 

New attendees' wallets are often the last to "convert," so don't rely on a healthy tithing budget right away in your church plant, especially if you are outside of the Bible belt and reaching new believers.
Prepare to share your vision with partners. 

3-minute, 10-minute, and 30-minute version

Include personal calling, why behind the region, and the ways people could be involved. 

Be sure to include a super clear ask.

The more you share, the more comfortable you'll be. Practice with others who you trust to give you feedback. 

Stories are helpful.
STEP 5: PREPARE TO SHARE YOUR VISION WITH PARTNERS
Value relationships as you meet people. (Gracious speech + a pure heart)

Make an intentional list of people and pray/fast over their involvement.
STEP 6: CULTIVATE YOUR NETWORK
Ladder of effectiveness

Letter, email, phone call, face-to-face

Get to someone who is the decision-maker.

Asking for references and additional resources
Ask questions like,

What would a good next step be?
Be clear about why you are meeting with someone. 

Example line to communicate your meeting intentions: "My wife and I are sensing God's call to plant a church in _______. We're putting together a team of people who would pray with us and support us financially. And I would love to meet with you and see if God would call you to be a part of that team."
Include individuals, businesses, and other churches. 

Show people the vision and allow people to partner with you.
STEP 8: FOLLOW UP LIKE CRAZY
You leave the relationship on the table when you don't. 

Follow up quickly!

Don't take silence as a "no." Clarify if it's a "no, not ever" vs. a "no, not now."
Who Are Andy Wood & Mike Hickerson?
Andy Wood is the Senior Pastor of Saddleback Church. Andy and his wife Stacie are answering God's call to serve at Saddleback after over a decade of church planting. The Wood's started South Bay Church in 2009 with two other families. South Bay Church officially changed their name to Echo.Church in January of 2018. Echo.Church has become one of the fastest growing churches in the most unchurched area of the United States and is now reaching over 2,300 people in regular attendance in three locations across Silicon Valley.
Andy's passion is to create environments that engage the unchurched people of the Bay Area. Along with leading the church, Andy enjoys investing time in helping church planters and church leaders think more innovatively and strategically to reach people in the most unreached areas of North America. Andy and Stacie have three kids, Caedmon, Sammy, and Karis.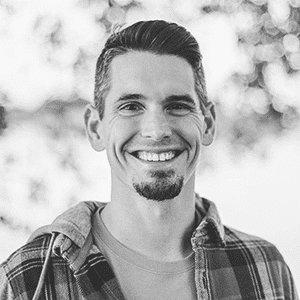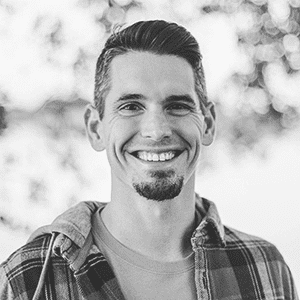 Mike Hickerson is the Lead Pastor of Mission Church in Ventura, CA. Mike describes himself as a church planter, lucky husband, outnumbered dad of three daughters, Oklahoma Sooner fan, coffee addict, and a struggling surfer.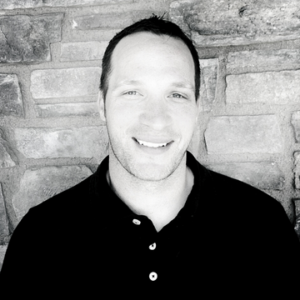 Thanks to our sponsor: Food For The Hungry.
Combine your church's heart for the poor and Food for the Hungry's global experience at fh.org/churches.
"If I believe that it's beneficial to the life of a follower of Jesus to participate in generosity, it's radically going to change the way that I approach raising resources." ~Andy
"There's a clear connection between our own generosity, our specific prayers, and inviting God into the process of raising the resources." ~Andy
"Sometimes we pray generic prayers and expect God to give specific answers, but there is a power in inviting God to show off in the process of planting a church." ~Andy
Our goal with the Ascent Leader and our church planting cohorts is to help church planters win early and finish strong. We want to resource you so that you can avoid common pitfalls and simple mistakes. Being involved in a community of leaders like our church planting cohorts is one of the best ways to wrestle through these questions. We're here to help you, if we can be of assistance to you please feel free to reach out.
Contact our team: ops@theascentleader.org
Subscribe now on your favorite podcast app
Take Your Leadership to New Heights
The Ascent equips you to lean into your God-given leadership potential.
Cohorts offer you the chance to go deeper with a small circle of peers and professional mentors so you can elevate your expertise and grow your confidence as a leader.
Learn more about upcoming cohorts by clicking below.