Andy Wood & Mike Hickerson
The "Who" – The Top Characteristics I Should Look For In A Staff Team
"Whenever God does a 'what,' He first finds a 'who.'" Today we are tackling what could be considered one of the most important aspects of church planting–the "who" of your staff team! Mike and Andy remind us there are few "lone rangers" in the Bible. But cultivating a team can be a daunting task when you want to launch a sustainable church plant. Find out key questions to ask and character traits to look for in today's episode!
Welcome to Episode 015 of The Unfair Advantage Podcast with Mike Hickerson and Andy Wood.
Insights From Mike & Andy
There are few "lone rangers" in Scripture.

God always starts with the "who" before He does the "what."

The person almost always builds a team to accomplish their mission.

The Trinity is even an example of doing things as a team.
IF NO ONE IS FOLLOWING YOU
You need to ask why.

Is the vision clear?

Have you cultivated relationships?

Be intentional with relationships. 

Try to be at peace with all people; don't burn bridges. God uses relationships.
HELPFUL RESOURCES IN FINDING THE "WHO"
The Five Dysfunctions of a Team

by Patrick Lencioni

The Advantage

by Patrick Lencioni

Good to Great

by James C. Collins (the concept of a Level 5 leader)

Integrity

by Henry Cloud

Trust

by Henry Cloud

Enneagram; Myers-Briggs; etc.
WHAT TO LOOK FOR IN A TEAM
Calling

Pay attention to where God is at work in people's lives. 

Complementary gifts

Who has gifts that will fill a functional role?

Worship, Kids, and Administration are three big roles to fill.

Key question to ask: What

can't

a volunteer do?

Track record of faithfulness

Look for people who developed something and then cultivated a team to sustain it.

Questions to ask: Who have they developed? What have they built?

Never hire someone so you can disciple them. 

Never hire someone who only attends because they are getting paid. 

Alignment

On Culture

On Philosophy of Ministry

On Vision

Hire people who are comfortable in scaling up and content in scaling low.

Downshift- humility

Upshift- 

Tenacious Teachability 

Look for people who have a hunger for growth along with a humility to receive instruction.
Pray – the harvest is there! Ask the Lord for the people.

Specific prayers get specific answers. 

What is it in me that God wants to grow in the meantime?

Luke 16 (Are you faithful with few things so you can be faithful with great things?)

Humility attracts high-level leaders.
Who Are Andy Wood & Mike Hickerson?
Andy Wood is the Senior Pastor of Saddleback Church. Andy and his wife Stacie are answering God's call to serve at Saddleback after over a decade of church planting. The Wood's started South Bay Church in 2009 with two other families. South Bay Church officially changed their name to Echo.Church in January of 2018. Echo.Church has become one of the fastest growing churches in the most unchurched area of the United States and is now reaching over 2,300 people in regular attendance in three locations across Silicon Valley.
Andy's passion is to create environments that engage the unchurched people of the Bay Area. Along with leading the church, Andy enjoys investing time in helping church planters and church leaders think more innovatively and strategically to reach people in the most unreached areas of North America. Andy and Stacie have three kids, Caedmon, Sammy, and Karis.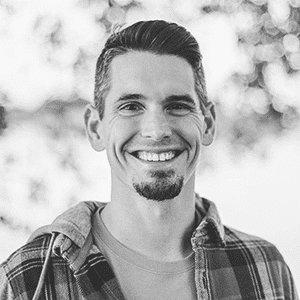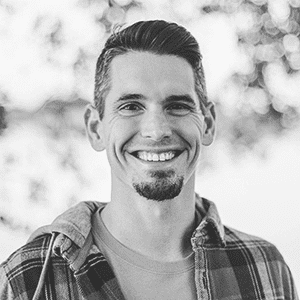 Mike Hickerson is the Lead Pastor of Mission Church in Ventura, CA. Mike describes himself as a church planter, lucky husband, outnumbered dad of three daughters, Oklahoma Sooner fan, coffee addict, and a struggling surfer.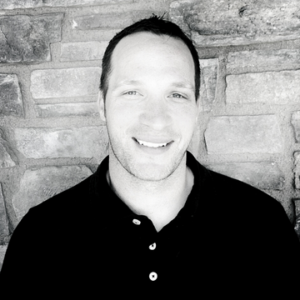 Thanks to our sponsor: Food For The Hungry.
Combine your church's heart for the poor and Food for the Hungry's global experience at fh.org/churches.
"Whenever God does a 'what,' He first finds a 'who.'" ~Andy Wood
"God is not in the business of wasting relationships." ~Andy Wood
"Don't be the only leader…You're a part of the body." ~Mike Hickerson
"Church plants can tend to attract 'doers'…but if you're not careful, that can become a lid to what God does through you." ~Andy Wood
"We are a ministry, we don't hire ministry." ~Mike Hickerson
"The Holy Spirit is the most active member of your staff." ~Andy Wood
Our goal with the Ascent Leader and our church planting cohorts is to help church planters win early and finish strong. We want to resource you so that you can avoid common pitfalls and simple mistakes. Being involved in a community of leaders like our church planting cohorts is one of the best ways to wrestle through these questions. We're here to help you, if we can be of assistance to you please feel free to reach out.
Contact our team: ops@theascentleader.org
Subscribe now on your favorite podcast app
Take Your Leadership to New Heights
The Ascent equips you to lean into your God-given leadership potential.
Cohorts offer you the chance to go deeper with a small circle of peers and professional mentors so you can elevate your expertise and grow your confidence as a leader.
Learn more about upcoming cohorts by clicking below.