Defining a Successful Church Plant and Leading a Team By Examining Character, Passion, and Shaping
What defines a successful church plant? Am I wired to lead? Do I have the right team in the right roles? On today's episode of The Unfair Advantage, Andy Wood and Sean Morgan unpack both the qualitative and quantitative elements of a "successful" church plant. Then they go a layer deeper to reflect on the characteristics of the planter and the team surrounding them. Reaching people who are far from God is the why. How you're equipping and setting expectations for yourself and your team is the how. 
Welcome to Episode 007 of The Unfair Advantage Podcast with Andy Wood. 
What is a successful church plant?
There's all different types and sizes of churches. 
Qualitatively

Why did the church get started? What was the reason and include this in your definition of a "successful" church. 
A focus on people who are far from God.
A church that helps people grow spiritually

Quantitatively  

Looking at your growth year over year. There are a lot of factors here, but a baby/child should grow. 
Service attendance, community groups, # of people getting baptized. 
If a church plant isn't baptizing 1/10th of the people coming, that should be a warning light. 

And…

Is my church the kind of church that I would bring my friends who don't know Jesus to? 
Does the church planter have relationships with people who are far from God? 
Be surrounded by people who are of big faith. Your Elders, your team. 
I also want to be around people who believe in what God put in my heart.

 
Is the church hopeful? 

Is the church helpful? 

Is the church hospitable?
The Art of Delegation and Releasing Control
When you've delegated, and then see decay, how do you as a leader get involved but continue to delegate so you don't have to take ownership back?

Come with care over control. It's relational and should be about expectations and equipping. 

Is the person passionate about the thing I've asked them to do? 

Are they wired or shaped to do the thing I've asked them to do?

Have my expectations been made clear? Does anything need to be redefined? 

Is this an instance or a pattern? 

What I'm seeing is this… what I would prefer to see is this. Are there any resources I can equip you with?
Character

Teachability and learnability. 
Work ethic.
360 integrity – are they the same person to everyone around them and in all areas of life (home, work, socially). What wake are they leaving behind them? Do they have a strain of broken relationships behind them? 

Shaping/Wiring

Competency
Entrepreneurial people are starting things when they are 15/16 years old. 
Do I have the natural wiring to not be afraid in the unknown? 

Passion

The ignitor – the last ingredient 
You need a couple of stories that grip you. Almost to the point of obsession.

 
Evaluate heart, head, and hands. 

Do you have the spiritual gift of leadership? 

"If I look up and no one is following me, I'm not a leader." John Maxwell

"Am I the kind of person that's wired to lead?" 

Stay faithful. Embrace the seasons of pruning.
Do ministry together! Three gatherings, nine planters, one cohesive journey. Checkout the Ascent Leader Church Planter Cohorts. Get more information today at: https://theascentleader.org/cohorts/ 
Andy Wood is the Senior Pastor of Saddleback Church. Andy and his wife Stacie are answering God's call to serve at Saddleback after over a decade of church planting. The Wood's started South Bay Church in 2009 with two other families. South Bay Church officially changed their name to Echo.Church in January of 2018. Echo.Church has become one of the fastest growing churches in the most unchurched area of the United States and is now reaching over 2,300 people in regular attendance in three locations across Silicon Valley.
Andy's passion is to create environments that engage the unchurched people of the Bay Area. Along with leading the church, Andy enjoys investing time in helping church planters and church leaders think more innovatively and strategically to reach people in the most unreached areas of North America. Andy and Stacie have three kids, Caedmon, Sammy, and Karis.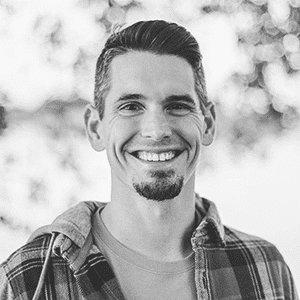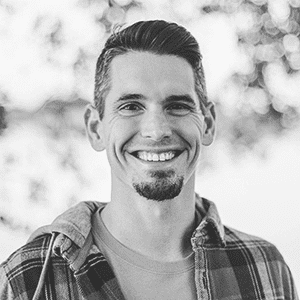 Thanks to our sponsor: Food For The Hungry.
Combine your church's heart for the poor and Food for the Hungry's global experience at fh.org/churches.
"Am I obedient to the voice of God in my life and in my church?"
"If I look up and no one is following me, I'm not a leader." John Maxwell
"Am I the kind of person that's wired to lead?"
Our goal with the Ascent Leader and our church planting cohorts is to help church planters win early and finish strong. We want to resource you so that you can avoid common pitfalls and simple mistakes. Being involved in a community of leaders like our church planting cohorts is one of the best ways to wrestle through these questions. We're here to help you, if we can be of assistance to you please feel free to reach out.
Contact Andy: Andy@theascentleader.org
Subscribe now on your favorite podcast app
Take Your Leadership to New Heights
The Ascent equips you to lean into your God-given leadership potential.
Cohorts offer you the chance to go deeper with a small circle of peers and professional mentors so you can elevate your expertise and grow your confidence as a leader.
Learn more about upcoming cohorts by clicking below.