Are you ready to gain an unfair advantage for your church plant?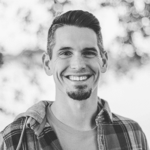 Hey friend, I'm Andy.
So glad you're here. I'm passionate about church planters and feel God's favor in the call to serve you in your ministry. We'd love to connect with you. Go ahead and leave us your name and email address below so we can send you a free copy of our latest church planters resource: The Top 10 Keys to a Fully Resourced Church Plant. We can't wait to help you go further, faster!